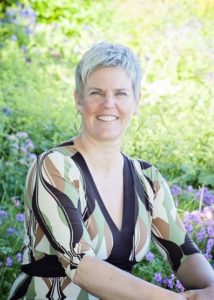 Debbie received her PhD in Counselling Psychology from the University of Alberta, her Master's in Education (Counselling) from Acadia University, and her Bachelor of Science, Honours in Psychology, from Mount Saint Vincent University. She offers professional, non-judgemental, and compassionate counselling to adults and couples from diverse backgrounds who are experiencing a variety of issues, including stress, anxiety, depression, grief, pet grief, life changes, Posttraumatic Stress Disorder (PTSD), sexual problems, and relationship troubles. To help clients achieve growth and wellness, Debbie uses a variety of strength-based interventions and approaches in her practice such as person-centred therapy, emotion focused therapy (EFT), cognitive behaviour therapy (CBT), internal family systems (IFS), compassion-focused therapies, feminism, body-centred therapies (somatics) and logo synthesis.
Debbie also has both research and clinical experience working with people who have suffered traumatic events and who are enduring common responses as a result, such as post-traumatic stress disorder (PTSD) and complex post-traumatic stress disorder (C-PTSD). She has worked extensively with sexual assault survivors, as well as survivors of intimate partner and family violence, veterans, and veteran family members. She employs an integrative approach to ensure survivors feel safe and heard, with the goal of facilitating trauma recovery.
In addition to trauma therapy, Debbie counsels individuals and couples experiencing sexual problems (e.g., sexual issues related to desire, arousal, pain, orgasm, and sexual well-being). A large part of her clinical practice includes sexual recovery after trauma. She takes a sex-positive approach when working with all genders encountering sexual concerns that includes sex education and evidence-based sexual health strategies to help achieve a satisfying sex life.